PAID & SOCIAL ADS STRATEGY
We recommend and activate the most effective digital levers on each of your markets: Google Ads, Baidu, Instagram, TikTok, Weibo, Facebook, Pinterest..
SOCIAL MEDIA MA

NAG

EMENT
We grow, manage and nurture your social communities, driving peer advocacy and extensive reach and engagement.
INFLUENCE ACTIVATION
We use our extensive local knowledge and connections to ensure you get the best advocates within each territory.
INBOUND MARKETING
We bring traffic to your website through specialized content writing by our native bloggers, journalists or writers.
SEO STRATEGY
We enhance your SEO strategy after an analysis of your local market by our native experts.
DIGITAL CAMPAIGNS
We conceptualise, produce and promote digital campaigns that appeal to your market, capture data and drive serious ROI.
SHORT & REACTIVE TEAMS
We only work with human sized agencies
EASY ACCESS TO LOCAL EXPERTS
We are all specialized working with influencers in all kind of sectors
LOCAL DIGITAL STRATEGY
We are all experts on digital & social media
THAT MEANS
You are working with a team dedicated and motivated to fullfill your digital & social media needs
THAT MEANS
You get a global access to bloggers, influencers and journalists from 15 countries
THAT MEANS
You get access to local and native experts from major international markets
A Leading Agency
What for ?

The lead agency will determine the global digital & social media strategy
It coordinates the work with local agencies

It is your only contact : you don't have to manage endless interlocutors.
Multiples Agencies
What for ?

You choose among our trusted network one or several agencies.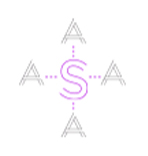 You get individuals digital & social media strategies to fulfill specific needs.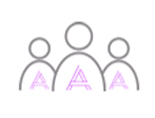 You work with representatives from each agency.